Call Now… 0401 222 155
For Your Free Quote!
Looking for a trusted Redfern rubbish removal team that people rely on? Call us today as we will not be beaten on price or service!
We do all types of residential clean ups, office strip outs, warehouse and factory clear-ups in not only Surry Hills but close by locations like Zetland, Waterloo, Redfern, Beaconsfield as well as Rosebery and Paddington. Building contractors can be assured of the safe removal of small as well as large demolition rubble from building sites. Landlords can rely on us for end of lease clean ups, tenant rubbish removal and business owners can get us to do industrial and commercial rubbish removal in all metropolitan regions of Sydney.
Avoid stress and the hassle of high cost of heavy lifting by calling us for your next garbage and junk collection done today. Our quotes will assure you that we provide the cheapest rubbish removal prices for collection work done anywhere in Sydney. We not only deliver outstanding customer service but cover a large area, from Paddington to North Sydney, Inner West and all Eastern Suburbs Rubbish Removal as well as everywhere in-between.
The team at Rubbish Removal Services can easily do same day commercial and home collection in all of the Sydney suburbs and if on your mobile you can search us on Rubbish Removal Near Me Surry Hills 2010 and for Waterloo 2017, Redfern 2016, Zetland, Paddington 2021, Beaconsfield 2015, Kensington 2033 and Rosebery 2018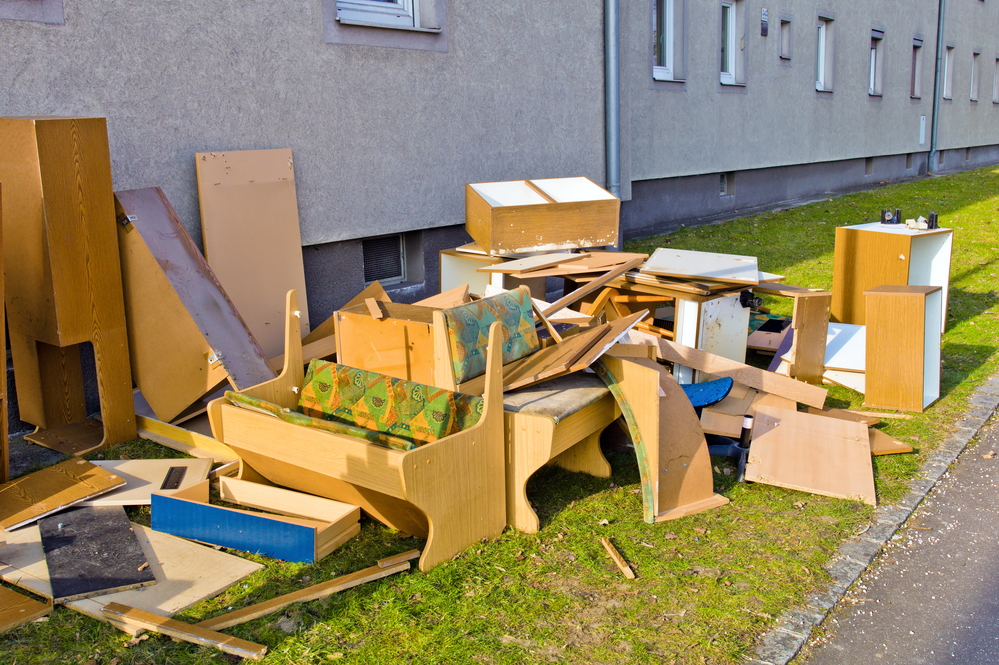 NO REDFERN RUBBISH REMOVAL JOB TOO BIG OR TOO SMALL...
We are Redfern's waste removal specialists and are able to collect and dispose of a wide range of domestic, commercial and industrial junk, refuse and been waste at very competitive prices. This includes everything from general household to specialty garbage including green and e-waste, from furniture and bedding from a flat clean out to the rubble from a construction or home alteration building site. Whether you require the collection of computers, mattresses or crockery and desks, concrete or timber – our cheap junk disposal services will ensure your garbage is collected and disposed of not only in a fast and efficient manner, but in a safe and affordable way also.
Our experienced rubbish removalists are committed to providing the highest standards of customer care for all business and home disposal jobs. We arrive promptly, hand-load each item or bag quickly and carefully to will ensure the area is left clean and tidy.
Our rubbish removal services include:
Domestic/household waste disposal (including white goods and furniture)
Commercial waste
Builders waste
Industrial waste
Recycling
Demolition Material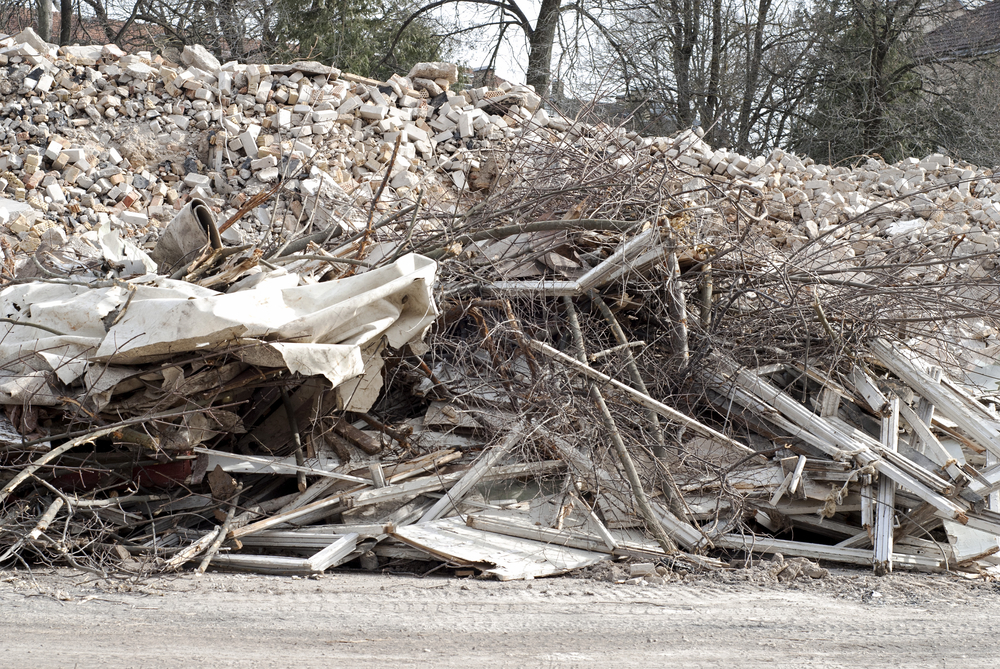 Deceased Estate Clean-Outs
We can also do deceased estate clean-outs for the executors of deceased estates.  We can also attend to removal of rubbish from rental properties, as well as complete office strip-outs and green waste removal from residential homes. Helping you get rid of a large loads of rubbish at the cheapest price possible in a quick and easy way is what we do!
As part of our commitment to sustainability, all garbage and junk is sorted and redistributed to accredited Sydney  waste recycling or transfer stations, to ensure that all reusable materials are and e-waste is recycled.
For more information on what we do at the cheapest prices per load of rubbish in Redfern – or for a quick quote for something removed in Surry Hills, give us a call today!
We pride ourselves on having top prices, with exceptional standards of service and customer care. We turn up at your Redfern or Rosebery location when we have confirmed with you and complete the job efficiently in the stress-free way you expect us to perform.
We look forward to helping you with your next Sydney home or commercial garbage removal requirement.
We can give you a competitive quote for Cheap Rubbish Removal in Redfern.
We remove any off the following:
Old Furniture.
Office/Business Junk.
Old lounge /sofa Removal.
Old fridges Removal,Washing Machines, White Goods.
Catering equipment..
Carpet
Garage junk.
Domestic or Commercial Fridges.
Renovation Waste.
paper/cardboard.
e waste/Old TVs
Old Mattress or Bed pick up and Disposal.
Moving in/out left overs.
Deceased Estates.
Garden and Back yard waste.
                           BEFORE                                                AFTER

The best way to find out the Cost.
Take a few pictures of what you have to get moved if you would  like to get an accurate price on how much it would cost to move your rubbish and send them to us. We can have a look at them and get straight back to you with a fixed price. Get the Rubbish Removal Redfern residents trust.
Rubbish Removal in Eastern Suburbs Sydney
We provide rubbish removal services throughout all Eastern Suburbs and communities in metropolitan areas of Sydney. We are a friendly team and enjoy cleaning out old junk and rubbish in order to clean up our city and clean out your unwanted rubbish. As we say above, No job is too big or too small for our team at Rubbish Removal Services. All we need is your location and what rubbish or green waste is to be removed and we will take it from there if you like our price…and you will!
The team pride themselves in being reliable, fast and providing a friendly service. We offer services from removing built up rubbish and junk that you no longer have the time to tackle, cleaning up rubbish on a work site, to relocating and clearing out house contents. All that is needed from you is a location and what rubbish is to be removed and we will take it from there. If you have unwanted rubbish that needs removing, don't hesitate to contact us for a quote on your rubbish t be removed today!
We can donate to Charity.
Do you have furniture that you would like to donate to a Charity but can not wait for a Salvation Army or St Vincent de Paul pick up. We can take your Old Furniture to your local Charity and just charge an hourly for our work to deliver the items to the charity of your choice.
Environmentally Friendly Recycling Services.
Some waste can be recycled things like steal, paper and Green waste if you have any thing that can be recycled we can do it at aredued cost and you only pay for the truck and Labor.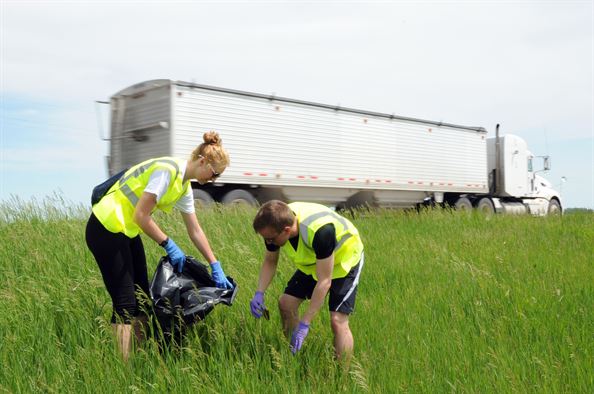 We are recognised as not only Redfern's rubbish removal experts, but Sydney's rubbish removal experts. We have happy customers all over Sydney that have used and value the work we do for them. We are highly regarded as a trusted and reliable in completing the services we offer.
We ensure a quick clean up on completion of the job. We are able to removal large amounts of rubbish quickly and safely without damaging the environment we are taking it from. We are also a strong team and experienced in all types of waste removals and recycling of junk.
Our large truck is capable of removing everything from old furniture to a yard full of rubbish. We really care about the environment and can ensure appropriate waste is sorted and recycled when we can.
Call to book and we'll arrange a time with you to take your rubbish away. We remove all kinds of rubbish and waste. If you have any questions, you can call and ask us for questions you may have at any time.